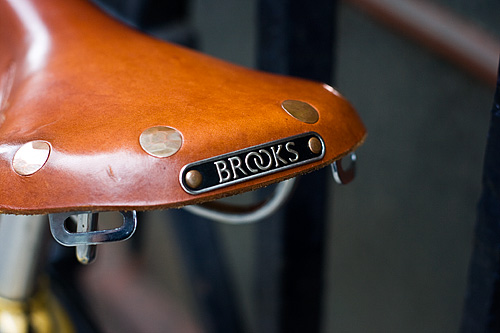 While walking around the harbour and Speicherstadt of Hamburg during the Scott Kelby Worldwide Photowalk today, I kept thinking: "Whatever happened to my plans of blogging in English? And blogging about my new home city?" I had such big plans, and it seems they all came to… nothing much.
Oh well. Here's a post in English for once, and although it won't tell you much about Hamburg, it does refer to an event that went down here today. The Kelby walk.
I wasn't really in the mood – I felt already on the u-bahn going to the meetup-place that my back wouldn't accept a long walk and lots of funny poses to catch THAT photograph… Trust me – photowalking will give most people strains in muscles they didn't even know they had – at least if you go "all in". But I went, either way, and limped around by myself for a little over an hour, snapping photos at this and that. The one above is the one that turned out best – and it doesn't really tell you much about this city, now does it? But I still love the color of that leather, and the bolts…
Last year I came to the Photowalk equipped with camera and 50 mm lens – and nothing more. This year I did bring a zoom lens too, but switching lenses every time I wanted to take a different type of photograph can drive themost patient person nuts. And I'm not even very patient to begin with… I realised, however, that my own favourite photographs were all taken with the 50 mm lens. I like photographs of details, that's all.
Apparently I like photographs in 'portrait'-format too. I've wondered about that, actually. I have no idea why I prefer portrait-format – but 75% of all photos I take are portrait oriented. (And yes, I should have used a bit narrower aperture on this one.)
The light was better last year, when I Kelby-walked in Stockholm – but I did catch a glimpse of blue sky. See, it's right there in the middle!
I walked for about an hour and 20 minutes before I decided to call it quits. The meetup afterwards was too long to wait, I needed a) someplace to sit down and b) some coffee right away. So – as it happened, my last photograph of the 2010 Scott Kelby Worldwide Photowalk was this one: